At APlant Hire we also offer a range of attachment to compliment our Shoring Shields. These shoring attachments help provide greater flexibility when using our shoring system whilst maintaining safety and reliability.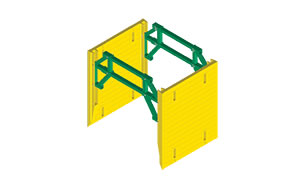 High Clear Bars
Our High Clear Bars allow a clearance of 1950mm. This gives a greater scope for installation of larger pipe and culverts.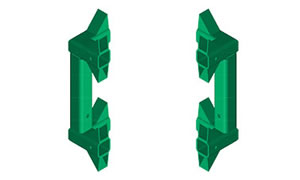 Corner Brackets
Our revolutionary corner brackets allow a normal trench shield to be utilised as a 3 or 4 sided pit box. Several different configurations are available.